Customer satisfaction at the heart of our priorities
At NCG, we pay attention to the imperatives of responsiveness, technicality, and quality during interventions. As a specialist in upgrade systems, maintenance and overhaul, and sales of Woodward, Heinzmann and Regulateurs Europa, in France and abroad, our teams are continuously trained and guided for customer satisfaction.
Customer recommendations*
*based on the 2020 customer satisfaction survey
"A dynamic and professional team"
"We would like to thank the Normandy Control Group team for the quality of its intervention in the assistance and the review of our systems, and for its continuous and comprehensive support which has made the difference."
"Responsiveness, quality of service, and respect for deadlines: NCG demonstrates professionalism."
Our qualifications to guarantee the quality of our prestations
At NCG, we work according to an integrated quality, safety, security and environment management system, based on international standards. This internal policy allows us to maintain an optimal quality of intervention, to protect both the health of our teams and of our customers, while taking care to limit our environmental impacts.
Thanks to the commitment of each of our employees, and the support of our customers and partners, we are now tri-certified ISO 9001, ISO 14001 and ISO 45001. In addition, since 2015, we have also been UTO qualified in CAS 1 to work on all nuclear power plants in France.
"I am proud of the entire team who has adapted and made every effort to achieve our tri-certification goal. In a few years, NCG has been able to develop its organization to position itself as a leader for the quality of its services but also by integrating the health and safety of its employees as well as the environment at the heart of its priorities. From now on, our goal is to perpetuate our approach and to improve on a daily basis, in partnership with our customers and suppliers who also contribute to our success!"
Marine Camus, QSSES Manager
A few words from our clients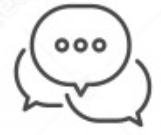 Ho 77
Avis Google 2019
Très bonne animation de la formation, personnel très compétent et accueillant.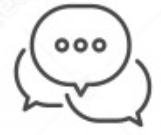 Pierre Henry Faucher
Avis Google 2019
Formation au top, de vrais spécialistes de la régulation mécanique. Un appuie fiable pour ce domaine spécifique.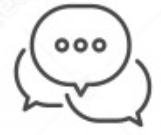 Nabil ABBADI
Avis Google 2020
Tout ce qu'il faut savoir sur les régulateurs mécaniques, en passant par l'apport théorique, démontage/remontage de régulateurs, test sur banc. Formation très intéressante, merci à Steeve pour son animation ainsi que sa disponibilité. Et merci à l'ensemble de l'équipe de NCG pour leur accueil.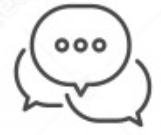 Sergio PEDRO
Avis Google 2020
Entreprise dynamique, force de propositions, avec un esprit de partenariat industriel très apprécié.