of the French Nuclear Power Plant is assisted by NCG
Our teams works in CAS1 on EDF nuclear plant thanks to the expert specialised skills of our teams and our documented log system providing quality assurance adapted to the most rigorous standards in the industry.
Proof of this unfailing commitment: the EDF dedicated hotline allows us to mobilise our staff 24/7.
In addition to on-site interventions and workshop overhauls, every year NCG trains nuclear industry technicians in speed control regulation of rotating machines.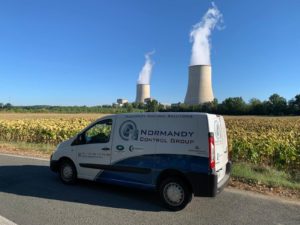 Nuclear Power Sector :
a safety protocol to assist our customers
Discover our nuclear interventions with a guaranteed quality service thanks to our qualifications and nuclear safety experience and know-how.