OUR ENVIRONMENTAL APPROACH
ISO 14001 certified since 2018, we are committed to reducing our environmental impact caused by the maintenance of speed control equipment.
Convinced of the value of adhering to new environmentally friendly practices, our teams is mobilized through internal actions such as selective sorting, optimization of consumption, search for sustainable resources, or even recovery of our waste (wood, our used oils, our metal waste…).
In our workshop, our technical team reconditions speed control equipment to give it a second life. We make sure to follow a very strict procedure to guarantee our customers a quality product, as good as new, and in conformity with manufacturer's requirements.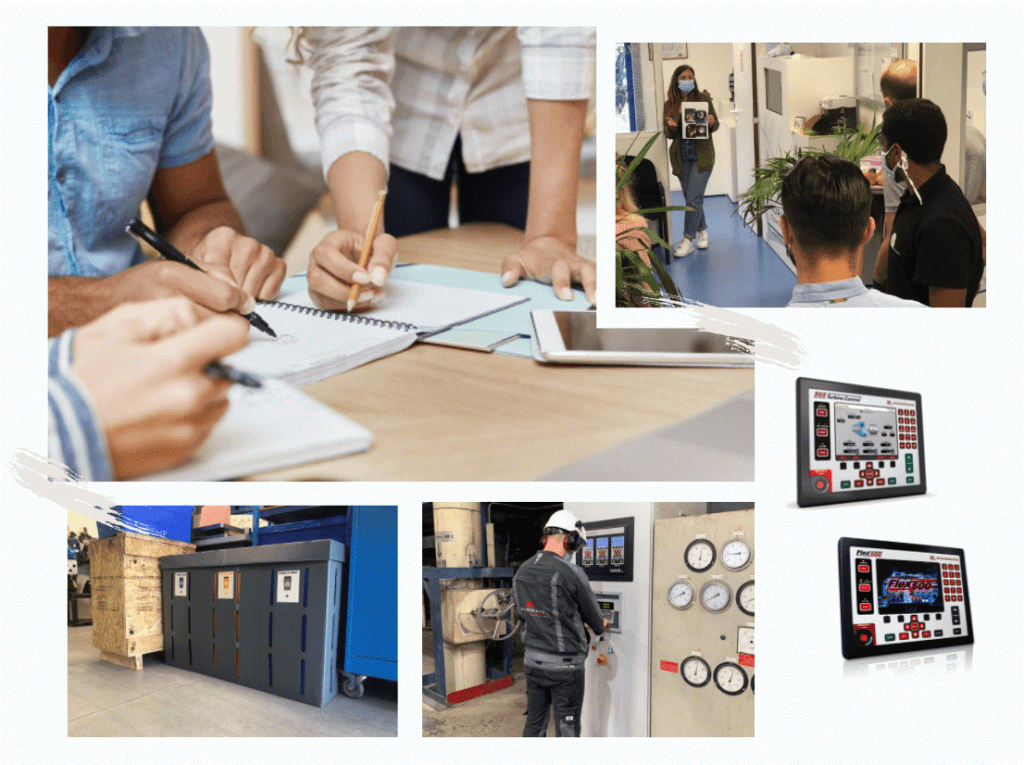 Optimization of our website
Do you know Greenoco?
Specialized in the development of eco-responsible digital solutions, Greenoco carries out audits to identify the carbon emissions of a website.
After having carried out an analysis of our website, Greenoco accompanied us in the realization of several actions allowing to optimize our website, and to make it faster and less polluting. These actions have enabled us to reduce its carbon impact by 2kg/year (which represents 7% of the website).
How NCG can help you to reduce your impact on speed control
Following a systems' upgrading, you have a new generation equipment with many advantages in terms of productivity, profitability and environmental efficiency. In order to limit the production of waste related to this project, your obsolete equipment is taken back.
Did you know? We can also offer you the sale of reconditioned equipment*, allowing you to have a governor as good as new, at reduced cost and within an ajusted delivery time. By upgrading parts of reconditioned equipment, you can act in favor of the planet and limit your environmental impact.
Finally, we can assist you on your site to make the speed control loop more reliable. In addition to technical interests, this intervention can optimize your consumption.
*A reconditioned equipment is 2 years guaranteed.
Focus on our partnership
This year, we have committed, with Reforest'Action, to an environmental approach to compensate for our carbon emissions. Specialized in speed control of rotating thermal machines, our carbon emissions are due to our consumption linked to the transport in France and foreign countries, as well as the transport of our equipment and spare parts. This partnership made it possible to offset 50% of our carbon emissions over one year, thanks to the planting of 2,748 trees in the Amazon rainforest.