Our team, specialized in speed control overhaul and repair of governors, assists you in the preventive and curative maintenance of your equipment.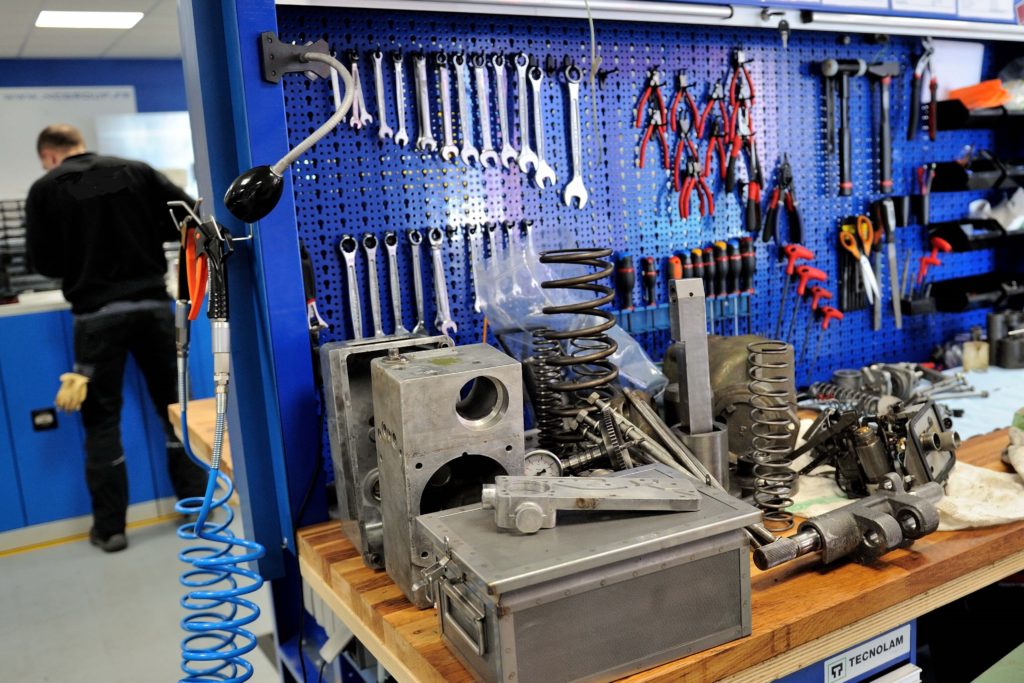 Our workshop is equipped with the latest generation test benches necessary for the manufacturer ranges and is fully equipped with specialized tools to carry out your speed control overhauls, repairs and expert tests. These technical resources allow us to overhaul a complete range of Woodward, Heinzmann and Regulateurs Europa governors, actuators and other auxiliary devices.
We control the entire process of overhauling equipment for you. From disassembly, cleaning and expertise, to parts replacement, testing and equipment configuration.
Each of these steps is carried out according to a controlled process thanks to stopping points and safety tests in accordance with manufacturers' specifications and ISO requirements.
Only original spare parts are used for all governor controller overhauls, which ensures long service life and greater reliabilityp
A standard turnaround time of 2 to 3 weeks in the workshop. Could be reduce if requested.

A proposed standard exchange program that may be suitable for more urgent and demanding needs.

Our portable test benches allow us to carry out overhauls directly on site.

A long-term contract can be set up to guarantee the preventive maintenance of your equipment.
Highly qualified and experienced technicians, trained by manufacturers.

The workshop overhaul can be completed with technical assistance for the removal, installation and commissioning of the equipment.
2-year warranty on parts and labour (lead warranty on equipment).

Test benches and measuring equipment monitored according to rigorous metrologies.

Complete expert reports with real images and test curves.

A tracking tool to follow your equipment being overhauled in our workshop.
All our parts are guaranteed by manufacturers.
We are adjusting to your need and we can manage urgent deadlines.
We keep track each equipment passing in our workshop.
Steps of overhaul process