As an official Woodward distributor, we work on your site as part of technical assistance for your equipment. Our team specialized in speed control of rotating thermal machines, can assist you by phone or on site 24/24 and 7/7.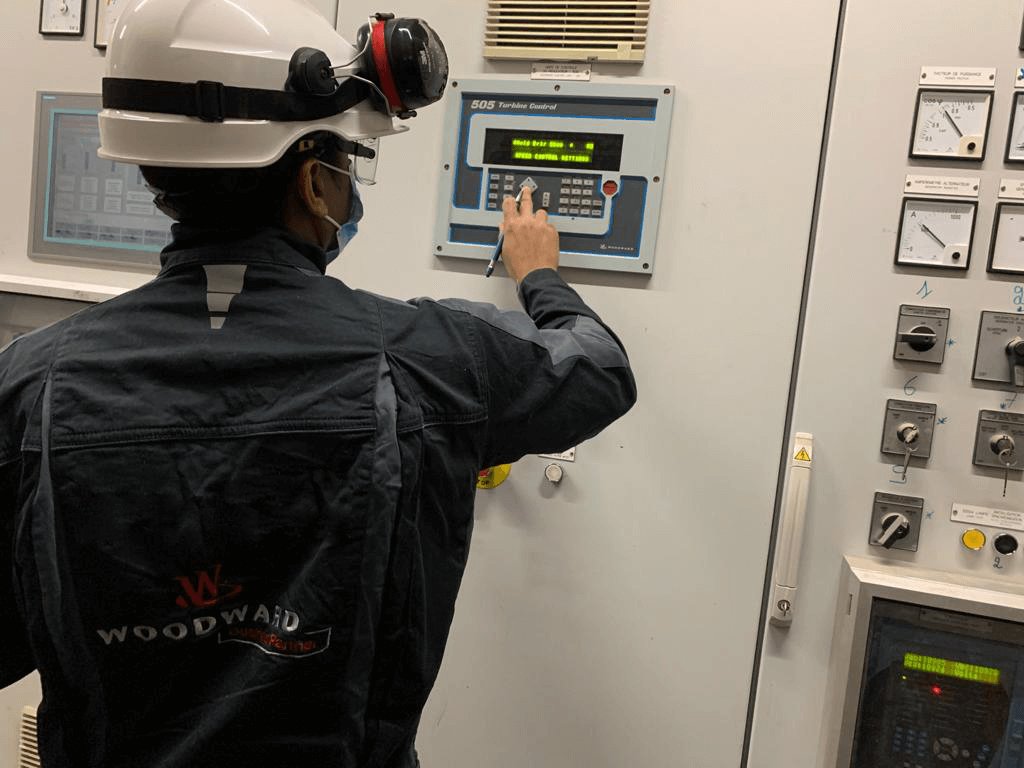 Our team of experts in speed control of rotating machines is ready to assist you by phone or on site 24 hours a day, 7 days a week.
Athorized for access to the various industrial, nuclear and port sites, we are specialized in Woodward, Heinzmann and Regulateurs Europa speed control equipement, from the control loop to safety installations.
With our know-how of your installations and our experience in speed control of rotating machines acquired from our customers, our experts will be able to assist you in the event of preventive maintenance, commissioning or urgent troubleshooting of your installations.
Our responsive and mobile team operates according to your needs in France, and in compliance to international standards safety rules (prevention plan, customer instructions, etc.) and in accordance with the environment.
We are committed to ensure that your system performs at its best and that you receive the optimum support.
A dedicated 24/7 assistance hotline.

A long-term contact can be set up to guarantee you permanent assistance.
The option of provinding technical audits.

Additional technical assistance of the equipment can be carried out by on-the-job training and/or on-site equipement overhauls with the help of our portable test bench.

Technical support may include the removal, installation and commissioning of overhauled equipement in the workshop.
NCG measurement equipement is monitored according to rigorous metrologies.

Complete End of Intervention Reports are provided 15 days after the end of the assistance.