ISO 14001 certified since 2018, we have committed, this year, to an agroforestry development project with Reforest'Action. Our goal: to offset our environmental impacts generated by our carbon emissions during the year.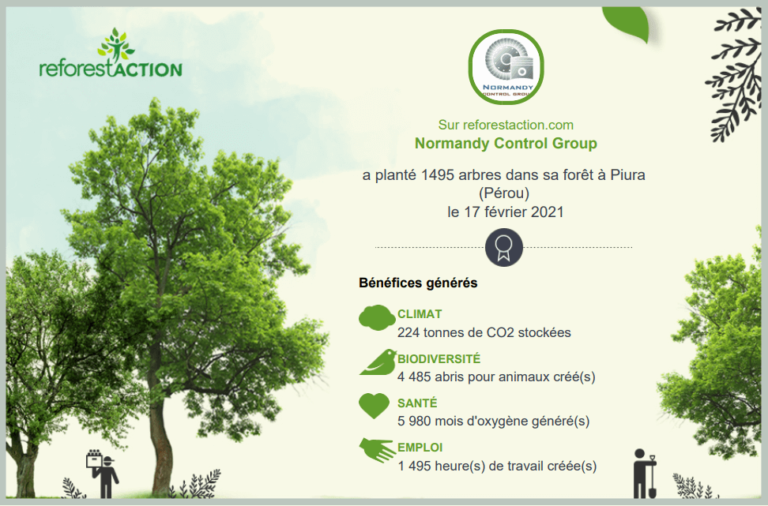 The project's launch on our social networks
Last december, we invited our customers and subscribers on social networks to participate in our process by launching a challenge on our LinkedIn page: each reaction to our publication and each new subscription to our page were counted. Thanks to our community's participation, we have contributed to the planting of 1,495 trees (with more than 500 new subscribers to our LinkedIn page).
50% is the carbon storage target we want to achieve
To take our approach further and achieve our goal, we are committed to plant a total of 2,748 trees. This precise number of trees will allow us to store 50% of our carbon emissions emitted over 2020. In order to contribute to our approach, we offer you the possibility of planting these trees yourself and of receiving a personalized planting certificate thanks to our partner code.
Our plantation code
To use it, you just have to click on this link, then enter the code NCGARBRE1 in the "I use my code" field at the bottom of the page (or click directly on the code). You can then choose where you want to plant your tree by identifying yourself (or by creating a personal account). Your planting certificate will be sent to you by email by Reforest'Action.
For further information
To discover the page dedicated to our project, click here.
To find out about all our environmental commitments, click here.