Specialized in speed control and safety of rotating thermal machines, we operate in the industrial, marine, and nuclear sectors. Discover our activity and the various services we offer for the chemical / petrochemical and refining industry.
Our know-how in the chemical / petrochemical industry, and refining industry
Feedback on our interventions
We respond to the demands of industrial sites for speed control of their machines. In accordance with our integrated Quality, Safety, Safety and Environment management system, we adapt our services to the industrial process and its specificities.
Thanks to our experience and our know-how, we can work on various equipment in these sectors: turbo-alternators, turbo-compressors, turbo-pumps, turbo-blowers, diesel groups.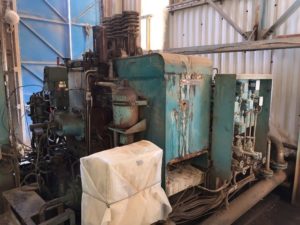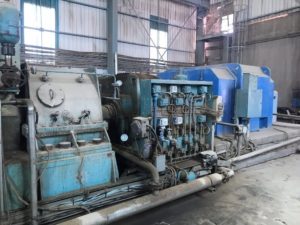 « The NCG team was able to highlight its technical expertise and the quality of the reports during the review carried out on one of our Woodward governors. »

Department Manager – Petrochemical Industry
A wide choice of services according to your requests
Each request is carefully studied to offer our customers the service adapted to their needs.
We go directly on site to intervene on the regulation loop (checks, control points, assistance, etc.).
Necessary to guarantee its durability and efficiency, the governor's overhaul is carried out by us, directly in our workshop. We carry out overhauls on demand and / or at maturity (2 year warranty, parts and labor).Nota: The mechanical overhaul must be carried out every 3 years or 15,000 hours.
After carrying out an inventory of the installation on site, our project managers identify the improvements to be made to ensure the efficiency of the equipment.
For example, for the industrial process, we recommend the establishment of safety bodies around installations and machines.
Sale of new or reconditioned equipment:
For the chemical / petrochemical / refining industry, we offer mechanical and / or electronic speed governors regardless of the equipment (turbo-compressor, turbo-pump …).
Nota: All our reconditioned equipment is guaranteed for 2 years. 
(Click here to learn more about the sale of reconditioned equipment).
We offer training adapted to the industrial sector and the level of participants. Combining theory and practice, our training courses are carried out directly on site or in our premises and allow our customers to be autonomous, and capable of diagnosing a malfunction on one of their equipment.
Work in the industrial sector and want more information?
Contact us at commercial@ncgroup.fr ou ask us for a quote.