At NCG, we value our experience with our customers by putting their satisfaction at the heart of our priorities. Our engineering and technical support office studies, plans and implements the various projects entrusted to it, bringing its technicality and expertise in the field.
A few weeks ago, our team carried out a new modernization in a district heating distribution plant.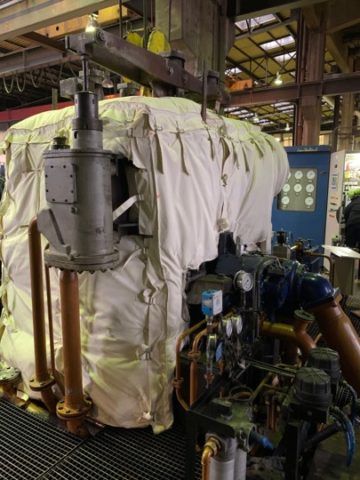 The project's objective
We developed for our customer, who is formerly equipped with a Woodward 505E governor, a 2-in-1 governor. The objective was to program this new equipment (Woodward FLEX 500 digital governor) for the operation of a turbo-alternator group under two different steam conditions:
A 12 bar inlet pressure mode
A 60 bar inlet pressure mode pression.
Thanks to this new installation, our customer now has a simplified use on a single governor for the two operating modes (change from single intake mode to double intake mode by logic input).
Project implementation
The project implementation was divided into several stages:
Customer support to define his needs ;
Design review and creation of a customer-specific GAP™ program ;
Completion of a FAT at NCG ;
Final commissioning: modification of the wiring, installation of the FLEX 500 governor then static and dynamic tests ;
Feedback and customer satisfaction measurement.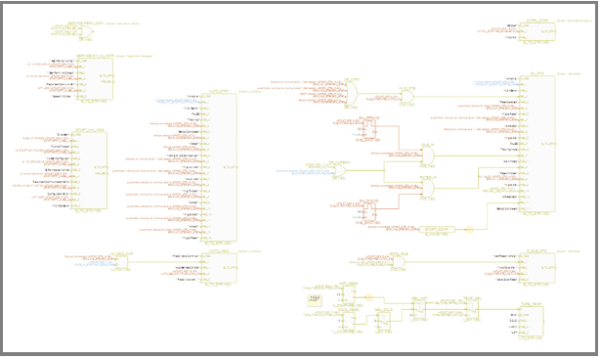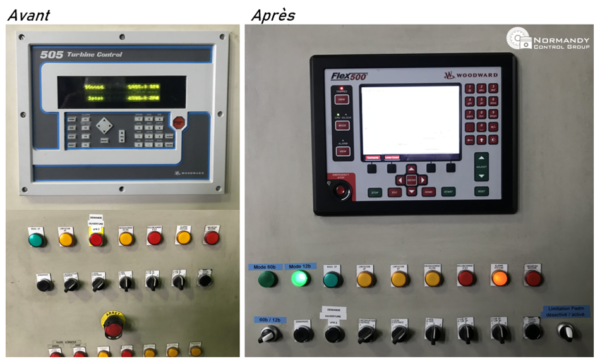 "Normandy Control Group supported us in defining our needs and throughout the project. It was great working with this team."