As an official Woodward, Heinzmann and Regulateurs Europa distributor, we offer the sale* of new equipment, manufacturer spare parts, as well as reconditioned products. The opportunity to equip yourself with a spare governor to guarantee the availability and proper functioning of your installation!
*The products we offer cover all possibilities fof mechanical and/or electronic speed control for the following applications: engines (diesel, gas, dual-fuel), turbines (steam, gas), turbochargers, turbopumps, and turbofans.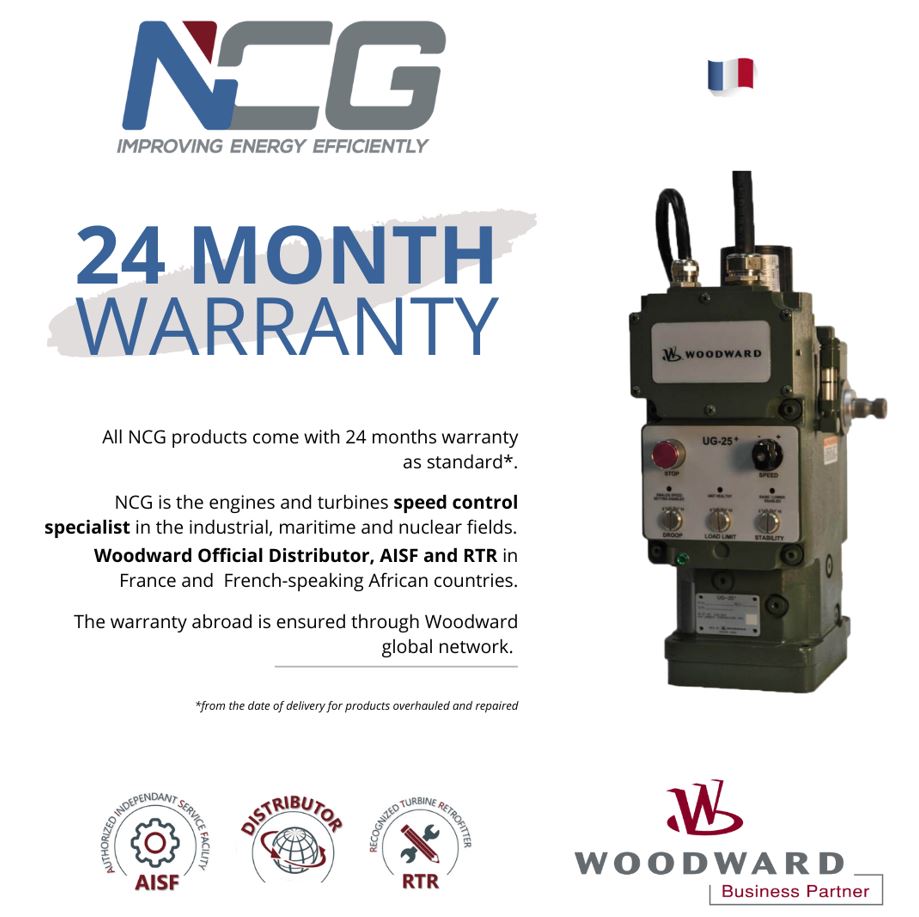 All our actuators, governors and boosters are two years guaranteed (parts and labour). This warranty takes effect on the date of delivery for overhauled and repaired products. Overseas warranty is provided by Woodward's global network.
Discover, in our product catalog, the list of Woodward, Heinzmann and Regulateurs Europa equipment.
For more information, contact our sales team:
The advantages of having an emergency equipment
Our technical team recommends you to have emergency equipment. Indeed, it allow you to have an immediate replacement solution, in the event of a breakdown or malfunction on your main governor. This can also be used to make a rotation when your governor is overhauled. 
Our priority? Bringing you an economical solution while guaranteeing the greatest responsiveness as possible!