Did you know? At NCG, we are able to carry out a contract for your governors' maintenance. The purpose of this contract is to help you to contract maintenance services over the next few years, but also to promote a balanced relationship between the duties and obligations of each person.
Our engagement
Throughout the contract period, our team is committed to providing the maintenance, troubleshooting, and keeping in good working order all your equipment covered by the contract. The latter may also include the setting up of training*, combining theory and practice, on mechanical speed control or electronic speed control.
Established by mutual agreement, the contract will include a list of services tailored to your needs and your activity.
The advantages of a maintenance contract
Reactivity
Priority over requests and for technical assistance ;
Reduced downtime.
Budget control
Optimization of maintenance costs ;
Price guarantee for 3 years or more (services).
Tracking
Development of a previsional schedule ;
History and traceability of equipment overhauled in our premises.
Availability
Dedicated contacts ;
Sharing our feedback.
Technicality
Provision of our equipment (portable benches) ;
Management of obsolescence.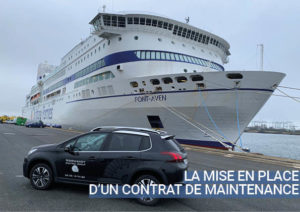 To keep your equipment in good working while controlling your costs, consider setting up a maintenance contract!
For more information on setting up a maintenance contract for your governors, contact our sales team: commercial@ncgroup.fr
————————————————————————————————————————————————————————————————-
*About our training: as an approved training center, we offer training according to our customers' needs and expectations. It allows everyone to enrich their knowledge on speed control of rotating thermal machines, as well as the product ranges of our various suppliers (Woodward, Heinzmann, et Regulateurs Europa).