Specialized in speed control of rotating thermal machines, we lead you in our workshop to discover the governor's overhaul process.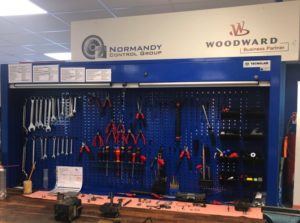 When does the governor's overhaul must be done?
Our technicians assist our customers in the preventive and curative maintenance of their equipment. The mechanical overhaul of a governor must be done every 3 years, or after 15 000 hours of use, to ensure its efficiency.
We carry out the complete overhaul of the equipment, in accordance with the manufacturer's specifications and ISO requirements.
Since 2015, NCG has been ISO 9001 and ISO 14001 certified, enabling us to guarantee quality service with consideration for the preservation of the environment.
What are the steps of overhaul process?
At the reception of the equipment, we check its condition and record it in our tracking system. We carry out a test bench and analyze any deviation with the manufacturer's test sheet and the curves.
We have manufacturer test benches allowing us to carry out an in-depth diagnosis of the equipment and to guarantee optimal testing.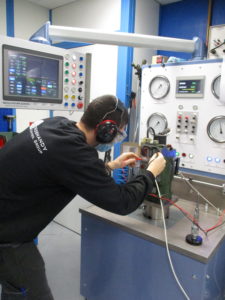 Then the governor is completely disassembled and cleaned, stripped, and degreased. For this step, in accordance with our ISO 14001 certification, we use products that are not harmful to health and environment in our machines.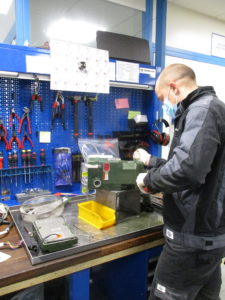 .   
Our technical team checks each part and defines those that must be replaced in the report.
Note: We take pictures of the equipment upon receipt and of the used parts, and insert them in the report, with the curves on arrival.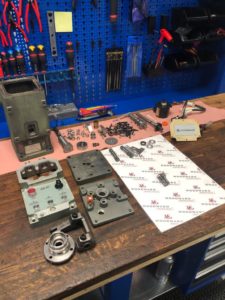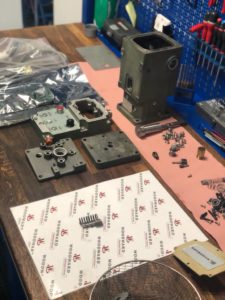 After receiving the customer's agreement, we prepare the spare parts and proceed to the complete reassembly of the equipment.
We have a large stock consisting only of manufacturer-guaranteed parts.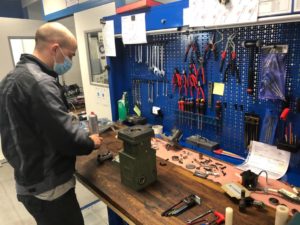 A final test bench and a new manufacturer's test sheet are carried out to validate the correct functioning of the governor. Then we send the final expert report (new curves, recommendations, etc.).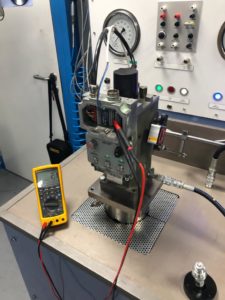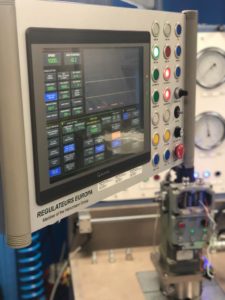 The governor is completely repainted and shipped back. It is reconditioned with a 24-month parts and labor warranty, all over the world!