Modernisation of two turbo-alternators
Sugar Factory Modernisation in the Ivory Coast
Client objective:
Make the speed control of two turbo-alternators more reliable in an African sugar factory. The old regulator controllers were unsatisfactory with manual control and regularly generated electric trips, leading to power outages in neighbouring villages and losses in productivity.
The operation involved the replacing of two machanical UG40 regulators by a digital and electromechanical Heinzmann system.
The modernization of the two Turbo Alternators has made it possible to fully automate the speed regulators by up to 1 MW from start-up to synchronization. The islanding load operation has been made fully reliable, with effective backpressure regulation, while maintaining active and reactive load distribution (by controlling the voltage regulator).
The modernisation was carried out in two phases:
An on-site study visit to carry out the readings, identify the modifications to be made ans retrieve the plans in order to create new plans for the new regulation
Installation, commissioning and training of user oersonnel
Modulator removal
Installation of an I/P converter
Insttalation of the TA1, TA2 and common cabinet
Equipment used: HEINZMANN: CGC controllers, HPC converter, STG actuators
Sugar Factory Modernisation - Morocco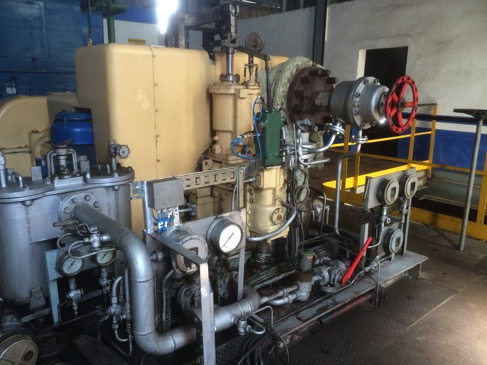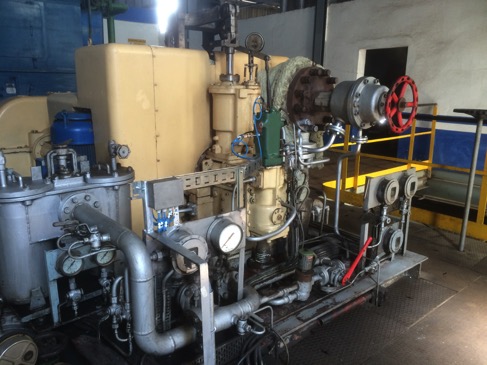 Client objective:
To develop and secure the speed regulator controller of turbo-alternators in a sugar factory located in Morocco.
The regulator controllers did not allow and optimal and safe operation of the Turbo Alternators. Operators were obliged to have the turbines run manually.
The activity involved replacing the two mechanical UG8D regulators with a Woodward digital and electromechanical system.
The modernisation of the two Turbo Alternators has made it possible to secure operations thanks to better regulator control management. Interventions are now possible remotely and therfore make it possible to meet the site's production needs by improving efficiency.
Installation of an Electro-mechanical Actuactor
Installation of electronis regulator controllers
Equipment used: Woodward 505 controllers and Woodward UG-Actuator.